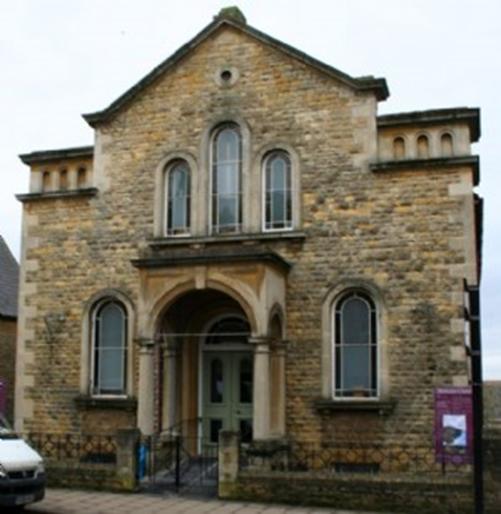 Chipping Norton Methodist Church
"Loving, serving and sharing God in our Church and in our community."
As a Church family we live to love God, worshipping and learning together and reaching out into the community in caring, service and evangelism.
The Church exists to:
Worship
Increase knowledge and understanding of God's word and to share God's love within our own church family
Increase awareness of God's presence in worship.
Provide inspirational worship every Sunday.
Encouraging at every opportunity the importance of prayer.
Learning and Caring
Help people to learn and grow as Christians, through mutual support and care.
To help people realise that they are well and truly loved.
Appreciate that everyone is at different stages of their faith journey.
Include biblical teaching relating to everyday life.
Service
To serve each person we meet as if we were serving Christ himself.
Be a good neighbour to people in need and to challenge injustice.
Evangelism
Increase awareness of God's word and to spread God's love out in the community.
Make more followers of Jesus Christ.
Chipping Norton Methodist Church is a friendly, flourishing church which meets every Sunday at 11.00 am for worship. Our ages range from one year olds to 91 years old and we are blessed to have a Junior Church who are actively involved in special services such as Christmas, Easter, Mothering Sunday and Harvest and their own Summer Celebration.
There have been Methodists worshipping in Chipping Norton since 1796 and our present building dates back to 1869. Our church is situated right on the centre of the town opposite the Town Hall and is an integral part of the community. It is booked by various local groups and societies including Local History, Horticultural, Astronomy Weightwatchers to name but a few.
There are four different house groups which you can join or our Singing Group which is brilliantly led by Carol English and meets on alternate Tuesdays. Food for the soul and also food for the body if you visit the cake stall at our popular weekly Wednesday Coffee mornings, from 9-30 am to 11-30 am which provide opportunities for great fellowship and are well supported by the community. You could also join our knit and natter group at the coffee morning where items are knitted for charity.
On the first Wednesday of the month we meet at 11.30 am to come together in prayer and every Thursday evening there is a prayer meeting. We also lead services at Care Homes twice a month.
Our Tuesday Fellowship meets every other Tuesday afternoon at 2.30pm with a guest speaker.
On the first Sunday of each month we host a drop-in tea and cake session in Church run by West Oxon W.I. at 2-30pm.
Every Thursday morning, we host a drop-in coffee session in Church run by Chatterbox on behalf of Age Concern. These are excellent opportunities for people who live alone to enjoy the company and conversation of others.
During the first weekend of December we are host to our annual Christmas Tree Festival which is very well supported and a great community event.
To find out more about CNMC contact
Martin Hannant at martinhannant27@gmail.com or phone on 01608 643653
Organist — Michael Fletcher
Junior Church Leader — Freda Fletcher fredafletcher@tiscali.co.uk 01608 643847
Or check out our website:
Chipping Norton Methodist Church