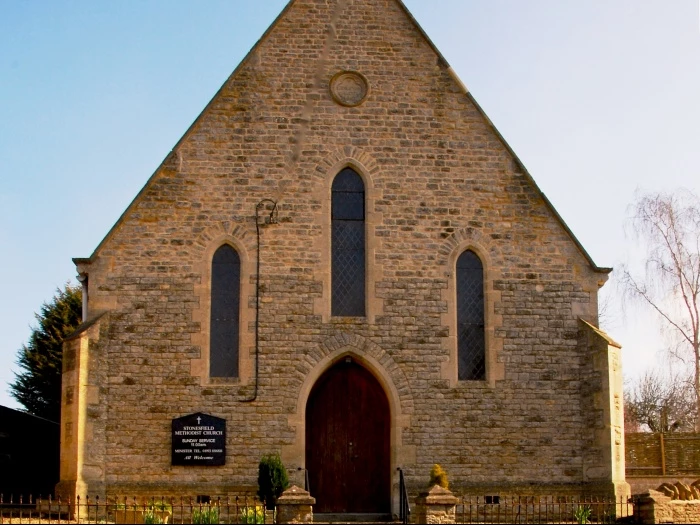 The Wesleyan Church was first opened for Worship in July 1867. It's steeply pitched roof can be seen from afar as it nestles among Stonesfield slated cottages. The Church was refurbished in 1998 and now has a central aisle and seats 100. On entering, through arched doors, eyes are drawn to the glorious Cross on the alter wall. A grand pipe organ installed in 1966 is situated on the right hand side. The first Church was built in 1827, later to become the Sunday School, only to be sold in 1999. It is now a dwelling and lies in close proximity to the present Church, retaining it's original exterior with the exception of the entrance porch which has been removed.
All are welcome to join in the joy of Worship and friendship. Services are held at 11 a.m. on Sunday mornings. Preachers are planned by the Circuit and monthly Holy Communion is conducted by the serving Minister. Services and Preachers can be found each month in the Circuit plan, local news letter, 'The Stonesfield Slate' and here on the web-site.
Church meetings, social occasions and charity events are held during the year. The Church regularly supports two chosen charities, 'Action for Children' and 'All We Can'.
This Church is open to each and every one, offering God's love and fellowship, and a place to learn more about Him, to adore Him and to find His presence. Sharing the journey of Faith together.